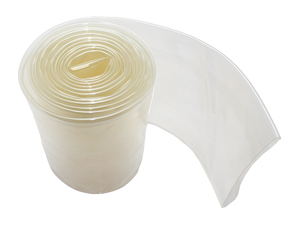 Seamless FDA food-grade polyurethane tubing with excellent flex and durability. See-through material permits visible inspections to ensure materials flow freely. 10 inch internal diameter.
Minimum of 5 feet in length is required. Lengths of less than 5 feet can be sold on demand, please call or email about pricing.
If you want 40 feet, for example, you would purchase 2 x 20 feet in the size you need.